Cancer and Fatigue is an Oncologist's Problem
Adrenal Fatigue Syndrome - What Helps, What Doesn't
Natural Remedies For Adrenal Fatigue
Chronic Fatigue Syndrome is Much More Common Than You Think
How to Reduce Fatigue and Help Stop Feeling Tired All the Time
Chronic Fatigue Syndrome (CFS) - Symptoms and Diagnosis Part 2
Chronic Fatigue Syndrome (CFS) - Symptoms and Diagnosis Part 1
Chronic Fatigue Syndrome - Ayurvedic Herbal Treatment
Treatment For Chronic Fatigue Symptoms - Sunshine
MS and Fatigue - Learn How to Pace Yourself
Back Pain and Fatigue - What is the Connection?
Can a Colon and Liver Cleanse Get Rid of Your Fatigue?
Measure Your Level of Fatigue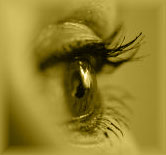 Barbara F. Piper, DNsc, RN, OCN, associate professor of nursing, University of Nebraska Medical Center, Omaha, developed the Piper Fatigue Scale, which condenses the dimensions of fatigue into four sub-scales: affective meaning, sensory, cognitive/mood, and behavioral/severity.
This scale is being used at several major cancer centers to help physicians, nurses, and psychosocial health care personnel assess the causes and intensity of their patients' fatigue as a rational basis for treatment.
Here for your use is an excerpt from the original Piper Fatigue Scale. While not authoritative when administered in this manner, it can provide a good example of qualitative measures of fatigue levels.
While the survey does ask personal questions about your own feelings of well-being, the results are not recorded and the survey is completely anonymous. There are 22 questions, all multiple choice.
The information provided on this site is for informational purposes only and is not intended as a substitute for advice from your physician or other health care professional or any information contained on or in any product label or packaging. You should not use the information on this site for diagnosis or treatment of any health problem or for prescription of any medication or other treatment. You should consult with a healthcare professional before starting any diet, exercise or supplementation program, before taking any medication, or if you have or suspect you might have a health problem. You should not stop taking any pharmaceutical product without first consulting your prescribing physician.